Drawing Bird Feathers with Robert Amaral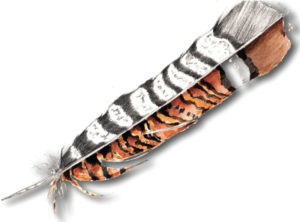 Friday, April 17, 2020 9:00 AM – 12:00 PM
Location: Dungeness River Audubon Center
Price: $40.00
Class size limit: 14
Instructors: Shirley Anderson & Robert Amaral
Explore the anatomy of feathers and learn to illustrate different varieties of feathers with biology teacher Shirley Anerson and artist Robert Amaral. All skill levels are welcome. Participants will bring their own materials recommended by Robert Amaral as follows:
Class Materials List
Participants will need to bring all of their own materials. The River Center will not be able to provide materials.
You will need materials for color application- these materials may be:
Watercolor paints, (along with brushes, watercolor paper, etc.),
Watercolor Pencils, Gouache paint, Prismacolor pencils, crayons,
pastels, etc. Bring what you are comfortable using for color. In addition, bring the following:
♦ Pencils: HB, 2B, 2H
♦ Pencil Sharpener
♦ Eraser
♦ Sketchbook or Paper: The size should be at least 9" x 12" or larger. The watercolor paper should be smooth grained (Hot Press), not rough or textured. The paper you bring should be able to handle watercolor paint (or wet media). You can bring toned papers (Canson) or any papers you like working with.
If you have questions about the materials or the class, Robert can be reached at: riverranch@earthlink.net